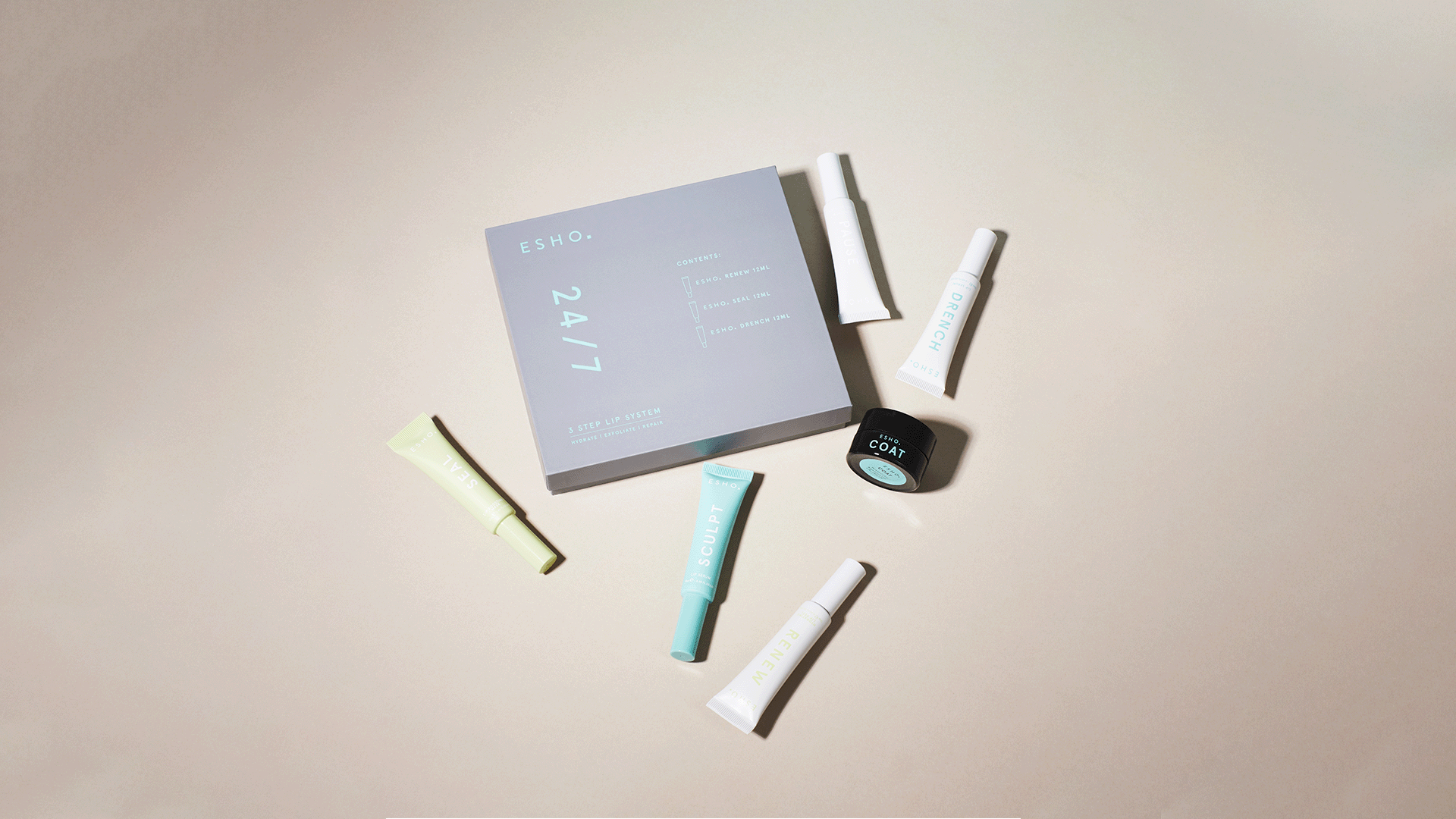 Dr Esho is famed for pioneering new techniques and methods in lip augmentation. The Nano Droplet technique and Cupid's Bow Lift are his signature treatments making him the leader in non- surgical corrective work. Dubbed "The Lip Doctor" it is this work and passion for lips that inspired the newly designed and formulated product collection. The first ever social media developed lip formula created within the "The Lab" - a community of trusted Esho followers from journalists, influencers, experts and patients who worked closely with Dr Esho to develop the world's first lipcare line.
The collection consists of six hero lip products that have been designed and formulated to fulfil all your lip needs. From lip sculpting, hydration and healing the products also support those of us that have lip fillers. It's a one stop shop for all lip care needs.
After partnering with DECIEM in 2017 and producing a sell-out collaboration - Dr Esho has now gone on to develop the initial success focusing on extending and enhancing the brand independently. He is proud to have become a 'first graduate from the school of DECIEM' and put his learnings and self-development into the new ESHO. brand - making it some of his best work to date.
"Creating my own product line has always been a dream of mine, it all started in 2017 with Brandon and Nicola at DECIEM who very much believed and supported that dream when approaching me to work with them. I learnt so much from our partnership and consider myself the first graduate of the school of DECIEM. Now launching independently, I've used my medical expertise to work on new formulas. It's been an exciting journey and I can't wait for everyone to discover my products.'' - Dr. Esho
read more
show less