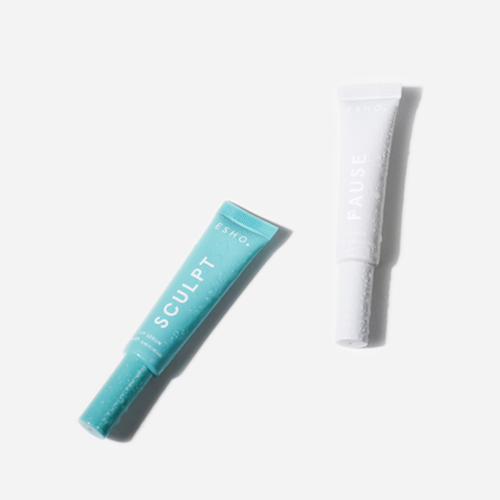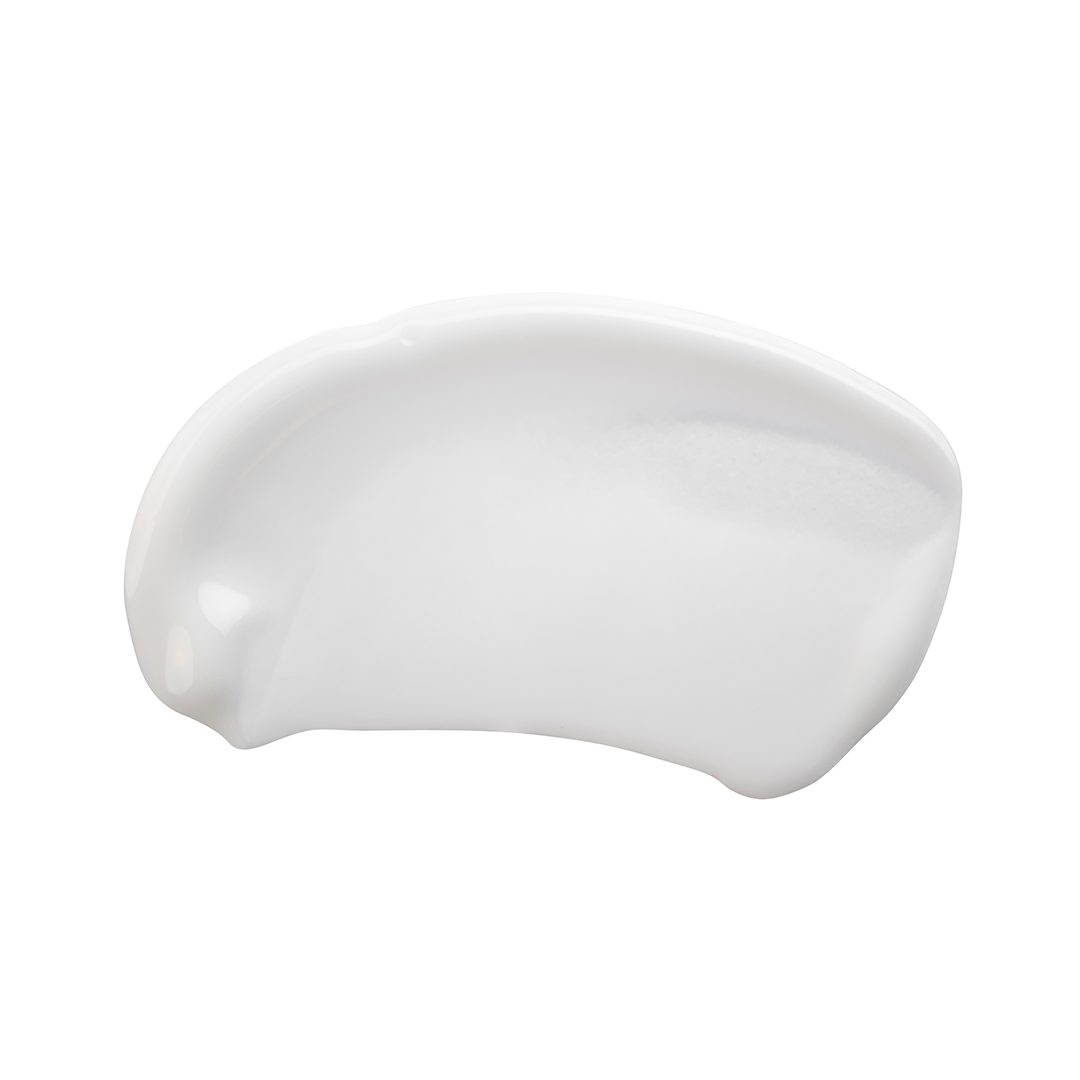 Quality Promise
organic
Cruelty free
Vegan
We lose 1% of collagen every year resulting in facial volume loss in particular, our lips. This lip duo works in synergy to improve the appearance of your lips volume and shape whilst maintaining those results all year round.
Everyone loves to be told that they're ageing like a fine wine, so let's make 2022 the year of being told that about your lips with this ultimate regime
We lose 1% of collagen every year resulting in facial volume loss in particular, our lips. This lip duo works in synergy to improve the appearance of your lips volume and shape whilst maintaining those results all year round.
Everyone loves to be told that they're ageing like a fine wine, so let's make 2022 the year of being told that about your lips with this ultimate regime
CLINICALLY &nbsp INSPIRED. DOCTOR &nbsp LED.
Targeted Results.
FAQ
CONTACT
How can I get in touch with your customer service team?
Our service team is based out of the UK. The team's hours of service are Monday to Friday from 9:30 AM to 5 PM GMT (excluding holidays). We have limited support available on the weekends.
To reach our team, please visit our contact page to submit your enquiry or give us a call.
When can I expect a response to my email?
Our team is working very hard but we are experiencing very rapid growth at this time. While we are expanding our resources, our aim is to respond to all inquiries within 48 hours. Please note that our response times may vary during peak periods such as after product launches or promotions.
Can I place an order over the phone?
For better security, we are unable to process any orders and/or accept payments over the phone. Our Customer Services team will gladly walk you through the process if you need any help placing your order online. To reach our team, please visit our contact page to submit your enquiry or give us a call.
PRODUCTS + REGIMENS
Do you test on animals? Are your products cruelty-free?
ESHO. does not test on animals and all products are cruelty free. In line with European regulations, ESHO. does not, and will not, test its products on animals, neither does it support the testing of cosmetics on animals in any way.
Are your products vegan?
Yes all our products are Vegan.ESHO. certify that the manufacture and development of the products do not and have not involved the use of any animal product, by product or derivative
The product I want is out of stock!
We know there's nothing worse than waiting! We recommend signing up for our email notifications for products that are out of stock. If you click the "Email Me When in Stock" button underneath the product you're interested in, we'll let you know as soon as it's restocked!
Can you recommend some products for my skin type?
Absolutely! For regimen/product related inquiries, please fill out the contact form on our website and our service team will be happy to further assist! We have also provided an ESHO. Regime document on the product pages which should be able to help!
How do I apply my products?
ESHO. products are easy to use. Ensure the lips are clean and free of makeup and squeeze a small amount of your lip product onto your applicator and then apply a thin layer onto your lips.
Sculpt has a special paddle applicator to help ensure you apply the correct amount to your lips. Squeeze the tube gently to fill the paddle and use this to spread product evenly across lips.
For Coat a small amount goes a long way. Ensure fingers are clean and using your index finger apply with finger tip to your lips.
Can I use ESHO. products on sensitive skin?
Definitely! ESHO. is suitable for all skin types and skin tones including sensitive skins
Can ESHO. products be used together?
Yes! All ESHO. products are designed to work together and allow you to customise your own regime!
How often should I use my ESHO. lip products for best results?
For best results use consistently three times a day for 6-8 weeks. After 6-8 weeks continue with a maintenance programme of use 1-3 times daily or as required.
Can you send me samples?
Unfortunately, we do not offer product samples at this time!
Where can I buy your products?
You can purchase your products online at esho.co.uk
You can also check if there are any stockists nearby, however please note that third party purchases are excluded from our return policy!
How do I store your products?
We recommend storing our products in a cool dry place away from direct sunlight.
What is the expiry date of your products?
Upon opening, please refer to the period-after-opening (PAO) symbol to identify the lifetime of the product.
Can you tell me which products are suitable for pregnant or breastfeeding people?
While each ingredient has been tested and is considered safe for topical application, ESHO. products have not been tested on pregnant or breastfeeding people. When pregnant or breastfeeding, it is recommended to avoid any skincare products containing retinoids such as formulations with Granactive Retinoid or Retinol.
ORDER ENQUIRIES
Can I cancel my order?
We kindly ask that you review your order carefully before placing it to ensure that all information and the contents of your order are correct. Please be advised that once an order is placed, it cannot be modified.
If you wish to cancel an order, most orders can be cancelled up to 1 hour after the order has been placed and within our service hours (Monday-Friday, 9 AM-5 PM GMT). Please note, we have very limited support on weekends and public/bank holidays.
If you wish to cancel an order outside of business hours, please submit a request via our Contact Page and we will try our best to accommodate. We extend our apologies in advance if we are unable to fulfill your request.
Can I remove products from my order?
Unfortunately, once an order has been placed, we cannot make any edits or substitutions.
How many products can I order at a time?
As we want to be fair to all of our customers, many factors are taken in when we review an order including which warehouse is fulfilling the order, shipping fees, frequency of orders, and the individual number of units contained within that order. At the time of ordering you will be contacted if we cannot fulfill the quantity.
I placed an order on your website and never received a confirmation email.
Order confirmations are sent out immediately. Our emails may be accidentally flagged by spam filters. Please check the spam folder of your email and mark us as nice instead of spam.
If you haven't received confirmation from us, please fill out the contact page and we will be happy to assist further. If you don't know your order number, please confirm the email address and the full name provided when placing the order so that we can look into it for you!
How can I track my order?
Once your order has been dispatched from our warehouse, we will send you an email with your online tracking information. Use this information to track your order via the courier website linked in the email.
If you have an ESHO. account, you can view your order status using your order number and your email address here once your order has been shipped.
I did not receive a tracking number!
We assign tracking numbers to parcels right before they are shipped. As soon as your parcel is sent out, we send you a tracking notification with your tracking number for each order along with a link so you know where you can track the order. Please check if such an email is sent into your spam folder.
There's an item missing/damaged! My order is wrong.
Oh no! We're so sorry about this. We do our best to make sure orders are packaged correctly but sometimes people make mistakes. Please fill our contact form with your order number, photo of all the products received, and a photo of the packing slip with any initials marked clearly visible.
Any damaged or incorrect orders should be brought to our attention within 14 days of receipt. We may request additional photos of the damaged items so please do not throw them away until you have connected with our team or we will not be able to further assist.
My order has been shipped to the wrong address!
Unfortunately, we are unable to modify the route of a parcel once it has been shipped and we are unable to assist further if it is delivered as addressed.
I'm having issues tracking my order; can you help me?
Once an order has left our facility, please note that it can take a few business days for some shipping couriers to update further tracking details on their website.
If your tracking number does not work, or hasn't updated within 5 business days, please reach out to us through our contact page and our service team will get right on that for you!
My order is stuck with customs!
When travelling across borders, your order may be held up at customs. Sadly, we do not have any control over this, we are all at the mercy of your country's customs officials. Please be aware that there is always the potential for international orders to get caught up in the system, and your package may be delayed up to 7 weeks. This is not a common occurrence, but it can happen. Once we've shipped your package, we cannot do anything once it is in possession of customs officials and your country's postal service.
My order is missing/stolen!
Have you checked your tracking information? Please make sure to check your surrounding area and with your neighbours. If you're unable to locate your parcel, please contact us so that we can start an investigation with the courier in regards to your missing parcel. Depending on the courier, investigations can take up to 10 business days to conclude.
Please note that any domestic orders reported missing or stolen must be disputed within 14 days from shipment date. International orders reported missing/stolen must be reported within 21 days from shipment date. Any requests made outside of this timeframe have no guaranteed resolution.
Until a missing package has been returned to ESHO. or officially declared lost, we are unable to reship or refund the order.
We assess each report on a case by case basis. If the parcel is confirmed delivered with a Proof of Delivery (POD) or if a "Safe Place/Leave with Neighbour/Delivered with Consignees Authority" request is made with our courier directly, we are unable to issue a refund if these parcels are lost/stolen.
SHIPPING + DELIVERY
Where does ESHO. ship to?
We happily ship to almost every country. We offer one shipping option at this time, but we hope to offer expedited shipping in the future.
How much is shipping? How much to qualify for free shipping?
How long does an order take to process?
We try to get to orders as quickly as we receive them and in most cases fulfill orders within 2 business days, but please allow up to 10 business days for orders to be processed due to the extremely high volume of orders we are receiving. Fulfillment times may vary during peak periods such as after/during product launches, holidays and special promotions.
COVID-19 Update: Order processing may be further delayed in some countries. We are also mindful of any sanitization processes our couriers have in place that may delay processing to ensure your order is delivered safely.
What is the estimate for delivery?
We use various couriers depending on the destination and, as a result, shipping times may vary. You will receive an email from ESHO. once your order has shipped with your tracking number for each order, along with a tracking link.
Please note that the below shipping timelines are estimates and not guaranteed. We work as hard as we can to try to meet all delivery estimates, but sometimes there may be delays - e.g. because of postal/carrier delays, logistics, bad weather, or things out of our control. Our team can be reached via our contact page with any further queries you may have.
| | |
| --- | --- |
| Region | Delivery Estimates |
| Canada | up to 8 business days |
| USA | up to 8 business days |
| United Kingdom | up to 2 business days |
| Europe | up to 14 business days |
| Australia | up to 2 business days |
| Hong Kong SAR of China | up to 2 business days |
| Korea | up to 7 business days |
| New Zealand | up to 4 business days |
| International | up to 21 business days |
Note:This temporary extended delivery period is due to COVID-19 and Brexit
What shipping courier do you use? Where do you ship from?
Because we ship worldwide, the shipping couriers vary by region and are subject to change from time to time. If you have any questions, please connect with our Customer Services team via our contact page.
Has Brexit delayed EU shipments
Brexit negotiations may cause delays in the delivery of parcels sent to the EU from our UK warehouse. We are working with our partners to reduce these as quickly as possible.
Are there any taxes, brokerage, or customs fees?
Following BREXIT negotiations, ESHO. is offering a duty-paid service for our EU customers, and therefore there will be no additional shipping associated charges for orders shipped to these regions. For all other destinations, you may be charged additional handling, import, or tax fees as your order passes through customs. Any additional charges on shipments are the customer's responsibility, and we recommend reviewing these with your local customs departments prior to ordering. Unfortunately, we are unable to reimburse any fees incurred after an order has been fulfilled from our warehouse. Should you require any further clarification, please do not hesitate to reach out to us.
BILLING + PAYMENTS
What methods of payment do you currently accept?
We accept all major debit credit cards. When paying by credit card, your name and billing address must match the address on file with the card issuer. We also accept Klarna, full terms and conditions are on the dedicated Klarna information page.
When will my payment be processed?
Your card will be charged during checkout once your order has been placed or as per the payment terms agreed to and set up via Klarna.
What currency do you charge in?
We currently offer prices in the following currencies which reflect pricing in each region. Some regions include taxes and duties while others do not. Our system takes into account these variations when checking out. Currently, our system provides pricing based on your shipping country
RETURNS
What is your return policy?
If you are not satisfied with your purchase made through the ESHO. website.We are happy to let you know that you can return any unwanted products that are at least 50% full within 30 days.
Please note that items purchased as a bundle or set must be returned in full in order to be eligible for a refund. Partial refunds will not be offered.
Shipping fees and product(s) listed as Final Sale are non-refundable.
I had a reaction, can I return this product?
In case of a reaction, please contact us at customer services to provide further information and we will be happy to discuss this further and arrange a return.
Are shipping fees refundable?
At this time, all shipping fees are non-refundable. We apologise for any inconvenience this may cause.
What is a return tracking number?
When returning a product, we strongly recommend purchasing tracking for your parcel, as we are only able to refund items received at the warehouse. If you do opt to purchase tracking, please provide us with your tracking number when notifying us of your return.
I bought my product from another retailer, can I return it to ESHO.?
Unfortunately, we are only able to offer returns for products that were purchased from our website directly. In this case, we must honour the refund policy that has been put in place by the retailer the product has been originally purchased from.
When will I get my refund?
Please allow up to 15 business days after the parcel has been delivered for us to inspect and approve your return. Once approved the refund will be issued. Once we have issued your refund, we'll send you an updated copy of your invoice that will show the refunded items.
Why is my refund less than the amount paid?
Refunds are issued in the same currency as the order was paid. However, please note if you say using a card with a different currency, the amount you get back reflects the exchange rate on the day we issue the refund. Exchange rates change every day so the amount you get back may differ from what was paid.
TECHNICAL + OTHER
My transaction was declined but my card was charged?
If there were multiple attempts to pay for your order. You may see this as a pending charge or authorisation hold on your billing statement, but as the transaction was not completed it will not be charged to your card. The bank often sets aside the funds in anticipation of a successful charge. However, as the transaction was declined no funds have been transferred to ESHO.
How do I sign up for an Account?
You can sign up for an account by visiting this link and filling out the fields under "NEW CUSTOMER". Happy Shopping!
Can I update my email address? How do I change my password?
To update your email address, first log in into your account. Once logged in you can edit your account details such as your email address, profile name, and password.